EVERY PURCHASE GETS US ONE STEP CLOSER TO PINNING CANCER
TG Pin Cancer Singlet (Limited Edition)
00004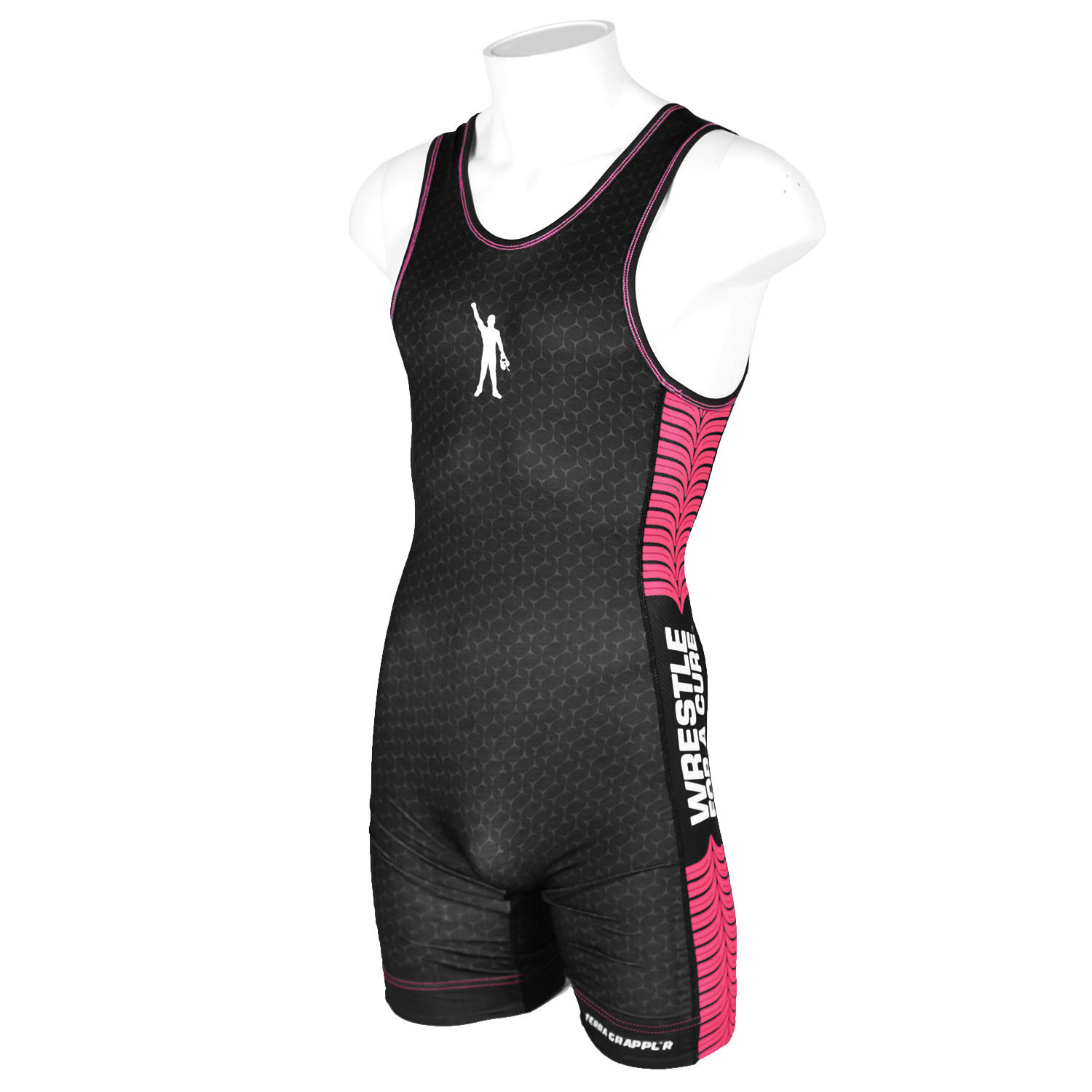 The newest Pin Cancer Singlet by TERRA GRAPPL'R. The perfect way to spread awareness in the off season! Limited Edition make = once it's gone, it's gone!
Softer. Cooler. Stronger.
TG's singlet technology comprises of a smooth polyester finish and the most breathable fabric blend to ever be found on the mats.
The TerraThread side panels are made of a durable and stretchy hybrid mesh.
The all new and patented FlipBand concept is a stylish and comfortable way for wrestlers to roll up their leg bands.
Material: Polyester/Lycra/Mesh