EVERY PURCHASE GETS US ONE STEP CLOSER TO PINNING CANCER
TG Wrestle for a Cure Tee (Limited Edition)
00005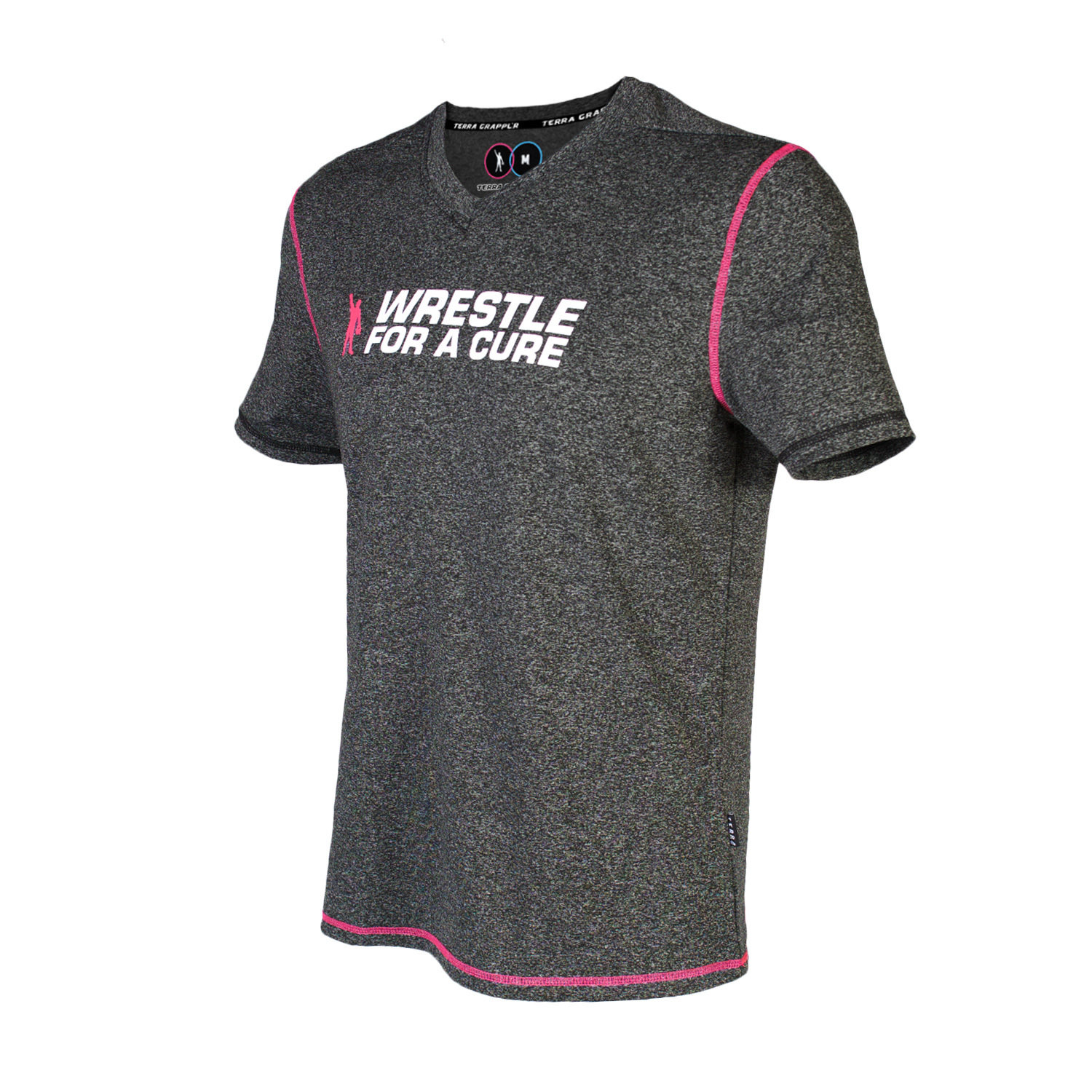 The official Wrestle for a Cure Tee by TERRA GRAPPL'R. Limited Edition make = once it's gone, it's gone!
Practically Weightless.
Durable featherweight fabric that keeps its shape and fit no matter the abuse it takes.
Material wicks sweat & dries quick.
Anti-odor polyester fabric prevents odor-causing microbes from clinging.
A great fit for athletes that leaves the perfect amount of space between fabric and skin.
Material: Polyester
Ordering instructions for best fit:
If you're training in our gear, we suggest you order true to size. If you are ordering to wear everyday, we recommend you order one size up.